Posts by Sian Brookes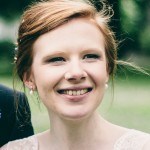 Sian Brookes is a Project Manager in the Integrated Care team at Age UK.
She is currently working on the Integrated Care Pilot sites in Sheffield, Redbridge, Barking and Havering and Kent and is also working on developing new models of care.
She also provides project management support in the Programme's Communications Strategy and most recently established a series of pilot programmes focused on Wellbeing Co-ordinators.