Posts by Simon Corben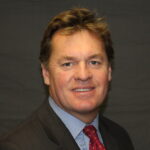 Simon Corben is Director and Head of Profession for NHS Estates and Facilities at NHS England.
Simon joined the NHS in May 2017, after 16 years in the private sector, to lead the estates and facilities function which includes both primary and secondary care estate. Building on the Carter Implementation Programme and Naylor Review, Simon leads on work including the Model Hospital, sustainability and ICS Infrastructure Strategies, ProCure23, and delivery of the Health Infrastructure Programmes announced by the Prime Minister in 2019. Simon also led the NHS Estates response to the COVID-19 pandemic including the delivery of the Nightingale hospitals with over 3,500 critical care beds in a matter of weeks.