Posts by Simon Knight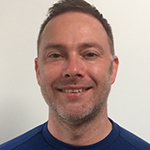 Simon Knight is a Special School Leader and National SEND Leader at Whole School SEND, a consortium of organisations committed to enhancing the quality of education for learners with special educational needs and / or disabilities.
He has sat on the Department for Education panels developing both the Professional Standards for Teaching Assistants and the Standard for Teachers' Professional Development.
He writes features for the TES and regularly contributes comment and content to other publications and conferences.
Follow Simon Knight on Twitter: @simonknight100