Posts by Sonal Mehta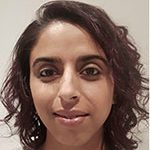 Sonal Mehta is a primary care pharmacist with NHS Milton Keynes CCG.
She started her professional life as a community pharmacist where she gained a breadth of experience across different populations, providing advice and delivering public health services.
Since starting at Milton Keynes CCG in 2012, her main role has been to provide medicines and prescribing support to several GP surgeries. She has also been involved in a number of local initiatives such as updating and rebranding the community pharmacy minor ailments scheme, MK Pharmacy First, contributed to pathway design in order to bring children's care close to home and been involved in the development of primary care multidisciplinary teams.
Sonal is a passionate advocate for self-care and the benefits it can bring to individuals and communities.