Posts by Steve Ramsey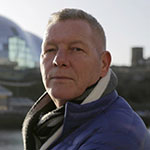 Steve Ramsey was born in Newcastle upon Tyne in 1966. He's part of a large close family; he's a lifelong Newcastle United fan, and he's a compulsive gambler.
Steve moved away from his native Geordieland at 18 to work in London. He landed a job in finance and became quite successful. He got his qualifications and was promoted to Business Support Manager looking after a £270million company. Steve then moved to the Midlands and worked for Warwickshire County Council until July 2017 when he had his last bet – and had to face a number of harsh realities.