Posts by Stuart Brown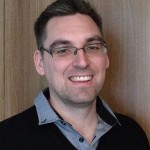 Stuart Brown currently works as an antimicrobial pharmacist at County Durham and Darlington NHS Foundation Trust and has spent the last 10 years working within Secondary care.
He is a keen advocate of antimicrobial stewardship, presenting on this at both local and national conferences.
Stuart works closely with his colleagues in primary care and is the current chair of the Antimicrobial Pharmacist Group in the North East of England. He is currently seconded to NHS England as a national project lead for AMR and HCAI's.