Posts by Stuart Lane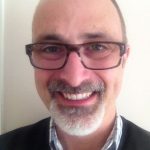 Stuart Lane qualified as a chartered physiotherapist in 1998 and quickly developed a specific interest in long term neurological conditions, which has seen him work in a variety of settings across the NHS.
Over the last seven years, Stuart has dedicated his time to supporting the development of personal health budgets and person centred care in the NHS.
In 2014 Stuart created lanes4change limited, working with leading organisations committed to developing new approaches to supporting those with long-term support needs.