Posts by Sue Brown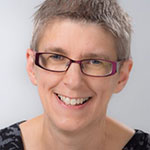 Sue is the CEO of the Arthritis and Musculoskeletal Alliance (ARMA), a role which she took up in February 2017.
ARMA is an umbrella body representing the breadth of musculoskeletal (MSK) conditions and professions. Its vision is that the MSK health of the population is promoted throughout life and that everyone with MSK conditions receives appropriate, high quality interventions to promote their health and well-being in a timely manner.
Sue has over 20 years' experience of policy work in health and social care. Before joining ARMA, she was Head of Public Policy at deafblind charity Sense and Vice-Chair of the Care and Support Alliance and previously worked for Mind. Sue is also a trustee of VoiceAbility.