Posts by Susie Peachey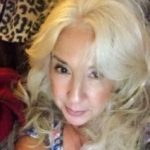 Susie Peachey is Improvement Manager for NHS England's Sustainable Improvement Team (Transforming Care).
Susie is currently working in the team supporting 48 Transforming Care Partnerships to deliver their plans for changing how care and support is delivered, to help people with a learning disability, autism or both, live the lives they want.
Susie worked as part of the long term conditions team last year delivering bespoke service improvement support to CCG teams to enable them to transform services. She is also an accredited trainer for large scale change improvement methodology and has presented at numerous conferences and delivered coaching in quality improvement techniques to NHS consultants and managers.