Posts by Suzy Heafield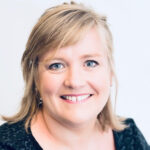 Suzy Heafield, BPharm. Head of Medicines Value and Delivery, NHS England (NHSE) Commercial Medicines Directorate
Suzy is a commissioning pharmacist working for NHSE as the Head of Medicines Value and Delivery. She graduated from Kings College London in 1996 and qualified as a pharmacist in 1997.
Suzy leads the cross-organisational Medicines Value Programme. The programme involves working across both primary and secondary care, aligning clinical and commercial opportunities to ensure that the NHS achieves the best possible value from its significant investment in medicines. This includes supporting patients and clinicians to access the best value medicines to enable the best possible outcomes.