Posts by Tara Donnelly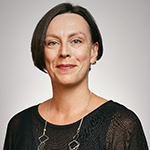 Tara Donnelly is the interim Chief Digital Officer at NHS England.
She oversees a portfolio of citizen facing digital services, including the NHS website, NHS App and the development of digital services which meet people's needs, target prevention and offer a personalised experience.
Tara is on secondment from her role as Chief Executive of the Health Innovation Network. She has led the Health Innovation Network for over three years and is also a non-executive director at the Nuffield Trust.
She has an extensive background in leadership roles within the NHS and the voluntary and community sector and has spent the past 18 years at board level. She has worked in the NHS for 30 years, with her first role being as a Ward Housekeeper when she was 18.