Posts by Ted Goodman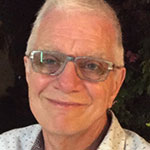 Ted is married and lives with his adult son in Shrewsbury, Shropshire. Ted moved to Shropshire from the West Midlands around 12 years ago.
Ted's career has been in social work, mainly in mental health and learning disability services in the community and in hospital, though at times also working with young children and their families. Ted moved into the regulation of health and social care where he managed the regulation and inspection of social care services for adults and young children in the local authority and later with Ofsted where he managed one of the regional complaint investigation and enforcement teams. Since then, Ted has worked as an expert by experience with CBF (Challenging Behaviour Foundation) supporting CQC inspections and also with NHS England's Improving Lives team. Occasional private work includes workplace and family mediation and independent reviews of local authority complaints.
Ted has "a busy home life as you would expect supporting our son who is autistic and has learning disabilities". He enjoys photography, most things to do with computing and a wide variety of good music of most genres. His family love walking and keeping active and most importantly for them, taking every opportunity to get away on weekends or holiday.
Ask Listen Do is a project to develop a series of resources that will support children, young people and adults with a learning disability, autism or both and their families and carers to feel confident in giving feedback, raising a concern or a complaint about care, education or support so that they feel that their feedback, concerns and complaints are proactively received, listened to and acted on in a timely manner.