Posts by Tiziana Ansell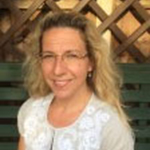 Tiziana Ansell is a registered nurse, independent nurse prescriber and Darzi Fellow.
She specialised in continence care in 1999 and has been working in the field since.
Tiziana works for the Health Innovation Network on a two-year project to reduce catheter-associated urinary-tract infections (CAUTIs) in South London. She has 20 years' clinical and managerial experience working in the UK across community, acute and private sector.
Prior to moving to the UK she also worked in Italy as a volunteer and paramedic in the ambulance service and underwent work experience in Slovenia in neuro-surgery intensive care unit.