Posts by Tom Newbound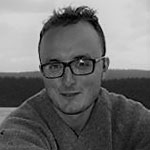 Tom Newbound is Deputy Programme Director for NHS England's Diabetes Programme.
He has worked on the NHS Diabetes Programme, a partnership between NHS England, Diabetes UK and Public Health England, since 2014.
The first years on the programme were spent leading implementation of the NHS Diabetes Prevention Programme across England, which is now the first Type 2 diabetes prevention programme in the world to have full national coverage.
Previously Tom worked in the National Institute for Health Research, initially in Guys and St Thomas' and then nationally in workforce development.