Posts by Vanessa Lodge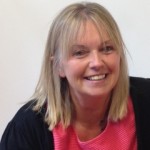 Vanessa Lodge RGN, BSc (Hons), MA is NHS England's Director of Nursing for North Central and East London.
Vanessa qualified in 1983 as a general nurse, and worked for 15 years clinically in acute hospital settings, with particular interest and training in cardiac nursing.
This was followed by roles in Senior Nurse Management, general management and commissioning roles; including a period of time working for the NHS modernisation agency as part of the national team to embed redesign principles in health services.
Vanessa moved to London in 2009 to work for Tower Hamlets PCT in quality and clinical governance. Over the following years the role broadened and the PCT worked in a cluster arrangement with inner and outer North East London PCTs until the reorganisation of health service commissioning arrangements in March 2013.
Her current role of includes within its portfolio adult and child safeguarding as well as continuing health care across London.
Vanessa represents London on the national forum for NHS England and has a particular interest in Female Genital Mutilation (FGM), where she represents health services on the Metropolitan Police Steering Group, and chairs the London and NHS England groups.