Posts by Vaughan Lewis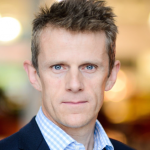 Dr Vaughan Lewis is Regional Medical Director, Specialised Commissioning, NHS England South, a position he has held since 2015.
Vaughan is the clinical lead of NHS England's High-Cost Tariff-Excluded Device programme.
He was a Consultant Paediatrician at the Royal Devon and Exeter Hospital from 2002 to 2015 during which time he held clinical management roles including Medical Director and chair of the South West Clinical Senate.
He is a member of the Women and Children's Programme of Care Board, chairs the Congenital Heart Disease Programme Board and is the national clinical lead for improving value in specialised commissioning.