Posts by William Roberts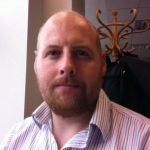 William Roberts is National Lead, Enhanced Health in Care Homes, New Care Models Programme.
William is an experienced NHS director with a clinical background. As a trained nurse, he has worked in both hospital and community services and was a Nurse Specialist in Tuberculosis and HIV.
William's first management role was running a clinical network and he held a variety of commissioning and senior leadership roles in the NHS, including roles in Public Health, Strategy, Corporate Affairs and Planning.
For a number of years, William was a visiting lecturer at City University. Before joining the New Care Models Team, he was Director for Strategy and Planning at NHS Camden Clinical Commissioning Group.