Be careful using the F-word with frail patients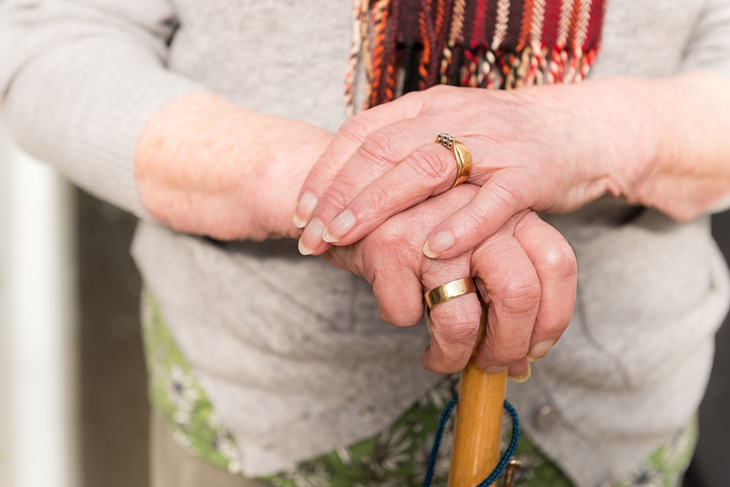 Ahead of the requirement for GPs to routinely identify frailty in patients as part of the new GP GMS contract being rolled out in 2017-18, NHS England's National Clinical Director for Older People and Person Centred Integrated Care reflects on the language we use:
"I'm not frail: I'm just me!" – It's not always what you say, so much as how you say it.
George Orwell observed: "The great enemy of clear language is insincerity. When there is a gap between one's real and one's declared aims, one turns instinctively to long words and exhausted idioms".
I suspect this afflicts us all in public service from time to time, not least when addressing the language of ageing.
By way of illustration, I was recently privileged to meet Hilda who is 101. It's fair to say things did not get off to a great start. Having greeted her with my usual: "Hello I'm Martin, an Older Person's doctor", I was met with a frown and the riposte: "Right well you're no good to me 'cos I'm not an older person".
Second attempt: "I've been asked to see you about your various medical problems and what we can do to help get you back home". More repartee: "I prefer not to think of them as my problems – they're yours 'cos you're the doctor. My only problem is my 101-year-old legs don't work as well as they used to and I doubt you're clever enough to fix that!"
Third attempt: "You're probably right, but I think there are things we can do to make you less likely to fall over, even though you have become quite frail." A hard stare, followed by half a grin: "I'll let you help me, just don't use the F word!"
To be fair, Hilda was barely nudging the frailty phenotype despite her advanced years. Clearly her investments in maintaining robustness in her approach to life had, also combined with good (but 'hard' she explained to me) living, translated into maintained physical robustness.
As it turned out, much of her falling over stemmed from over-enthusiastic medical treatment, so a quick win for the both of us was rapidly achieved.
During a recent NHS England Sounding Board meeting kindly hosted by Age UK, I fared slightly better than I did with Hilda but there were mixed views about the term frailty. While the audience were able to appreciate the positive benefits of routinely identifying a condition which then helped everyone to anticipate and plan for the future , there were concerns the frailty  'label' might be misapplied or be used pejoratively.
Many were reassured that routine frailty identification will be undertaken methodically and has the dual benefits of distinguishing those with greater needs who might benefit from proactive care, from those who remain and can be encouraged to stay fit. For many the presence or absence of 'resilience' landed better, while for others being focused on maintaining wellbeing was at the root of ageing well.
People will be reassured to know that routine frailty identification in its early stages provides opportunities for prevention of poor quality ageing. The recently validated electronic frailty index identified 35 per cent of the population aged 65 and over who have 'mild' frailty.
The benign language is in this case misleading: these individuals have double the in-year year mortality of their fit counterparts at the same age. The point being that these are people who while not overtly 'frail', do in fact have a significantly higher, but potentially modifiable, mortality risk.
The Sounding Board also picked up on a potential 'fear of frailty'. There was concern that for some diagnosing the condition might become a self-fulfilling prophecy or lead to denial and disengagement. For others, however, there was much to be gained from using the term as short hand for 'social vulnerability' and a trigger to re-focusing care on reduction in burdensome but unhelpful medical treatment.
What came over clearly during this exercise were the views that people are more likely to engage with a term which is framed positively and helps them to develop answers to their concerns: "So what can you, or I do to help me?"
Implicit in this is that we all have to work at achieving a shared understanding of a person's condition as they age and focus on what matters to them as an individual.
While recognising the utility of diagnostic terms, Nicholson and colleagues therefore encourage us to 'engage with the population of older people, generalist health and social care workers and policy makers whose understandings of frailty crucially shape behaviour and clinical care'.
These authors further offer caution that 'failure to engage in this wider dialogue risks confusion, alienation and a failure to connect with the very people who most stand to benefit from targeted services'.
Hilda offered me a direct route into this. By sitting down and talking openly, keeping focused on what could be done to help and being careful not to slip into jargon, we managed to come to mutual understanding of what mattered most to her and what together we could do to help her achieve her remaining goals in life.
I departed with her words ringing loudly in my ears: "Don't treat me because I'm one of your diagnoses, treat me because I'm me…And tell that to everyone else while you're at it!"
Wise and robust words we would do well to heed!