Pounds of pressure – Tom Jackson and Matt Greene
Tom Jackson, Chief Financial Officer, and Matt Greene, Programme Project Accountant of Liverpool Clinical Commissioning Group, spoke at the recent CNO Summit. Here they reflect on the experiences they shared:
There is a relentless pressure on budgets and resources in Liverpool.
The city's population is ageing and health outcomes are poor in many areas. NHS Liverpool CCG is leading on 'Healthy Liverpool', a city-wide transformation programme of health and social care to tackle these and many other issues.
Around £73million or 10% of Liverpool CCG's annual financial allocation will be used to fund new ways of working by 2017-18 to achieve the 'Healthy Liverpool' vision.
Our vision is to deliver a whole system, comprehensive approach to health care and a key element of the programme will be to drive value through improved decision making – that is: what are we going to invest in and why?
Liverpool has some of the highest death rates from cancer in the UK and, earlier this year, we were selected as one of two organisations nationally to test a decision effectiveness tool (DET). Supported by Bain & Co, the CCG used the DET to make a major investment decision involving a Lung Cancer Outcomes pilot. The project was such a success that the DET has since been used to review proposals for services in other areas such as 7-day services and an investment in haemato-oncology services.
The toolkit has also been invaluable in engaging frontline staff in the decision making process. Kerry Lloyd, our Deputy Chief Nurse, summarises it well:
"Working within finite resources means that nurse leaders are often faced with difficult and challenging decisions – using BAIN as a tool to help determine the value of any proposal harnesses staff expertise and pragmatism. A workforce who understand the context in which a decision was reached and feel they have contributed to the process are often more supportive of change and its implementation."
In our presentation at the CNO Summit, we talked through the Lung Cancer Pilot, how partner organisations and clinical staff have reacted and how feedback is being gathered in Liverpool to refine the tool nationally. We also shared some of the successes of our project and what we have learned so far, including how we are incorporating the decision-making toolkit into our governance processes to ensure value is at the heart of all decision making.
The theme of this year's Summit was 'Leading change and creating value' and we believe using Bain has put us at the forefront of value-based commissioning and supports our development of models and initiatives in Liverpool.
---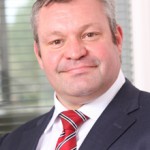 Tom Jackson was appointed as Chief Finance Officer for Liverpool CCG in August 2012.
Before that he fulfilled a number of senior financial roles for NHS Merseyside including Locality Director of Finance for Liverpool PCT and NHS Sefton.
He has worked in NHS financial management for over 20 years. After graduating with a degree in Economics he joined the NHS as a Graduate Financial Management Trainee working in hospitals around Liverpool.
Upon qualification as an accountant he continued to work in Liverpool hospitals before a move to Commissioning in Wigan with the advent of PCGs and PCTs. In 2007 he returned to Merseyside firstly as Deputy Director and then as Director of Finance for NHS Sefton.
Tom is currently the Senior Responsible Officer for the Healthy Liverpool health and social care transformation programme.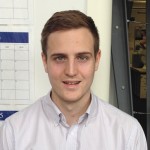 Matthew Greene graduated in 2013 from the University of Salford with a degree in Finance & Accounting which involved a 12 month student placement at Greater Manchester West Mental Health NHS Foundation Trust.
After graduating, Matthew moved to work at NHS Liverpool Clinical Commissioning Group where he is now Programme Project Accountant and is studying for CIMA. Matthew is also a Future Focused Finance Value Maker, member of the FSD NW Student Forum and Student Representative on the HFMA NW Branch Committee.