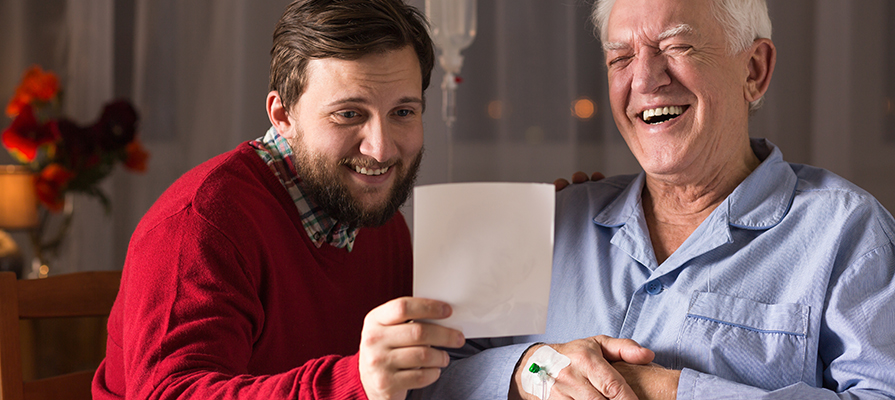 The NHS Five Year Forward View pointed out that one in four of us will experience mental health problems, and mental illness is the single largest cause of disability. Yet mental health services have for several decades been the 'poor relation' compared to acute hospital services for physical conditions.
Fortunately there is now good evidence that tackling some major mental health problems early reduces subsequent problems, improves people's life chances, and also saves money for the wider economy.
What's been achieved in England over the past three years?
Decisive investment upturn, with overall mental health funding up £1.4 billion in real terms compared to 3 years ago.
120,000 more people getting specialist mental health treatment this year than 3 years ago, including over 20,000 more children and young people.
The dementia diagnosis rate increased from half of people to more than two thirds, enabling earlier care and support.
Over two thirds of the country now covered by criminal justice liaison and diversion services, up from under a quarter 3 years ago. Use of police cells as a place of safety for people with mental health problems has seen more than a 3-fold decrease over past 3 years.
This year the NHS has introduced, and met, the first ever national waiting times standards for mental health services, 25 years after targets were set for surgical operations.
NHS England's mental health taskforce has agreed a detailed improvement blueprint to 2020, in partnership with patient groups, clinicians and NHS organisations. See Mental Health Taskforce Report (34), Implementation Plan (35) and One Year On Report (36).
Key improvements for 2017/18 and 2018/19
With carefully targeted and affordable national funding, supplemented by investment from ICSs (ICSs replaced CCGs in July 2022), we are now delivering one of the biggest expansions in access to mental health services currently happening in Europe.
Big increase in psychological ('talking') therapies: 60,000 more people will get treatments for common mental health conditions by the end of 2017/18, rising to 200,000 more people getting care by the end of 2018/19 – an increase of over 20%. Alongside this, we are working with NICE to help facilitate faster access to new digital therapies.
Better mental health care for new and expectant mothers: 4 new mental health Mother and Baby Units. In East Anglia, the North West, and South West and South East. Boost bed numbers in the current 15 units so that overall capacity is up by 49% by 2018/19. And 20 new or expanded specialist perinatal mental health teams. This will mean being able to provide care and treatment to at least 2000 more women with severe mental health problems in 2017/18 and 9000 more women by 2018/19.
Improved care for children and young people. An extra 35,000 children and young people being treated through NHS-commissioned community services next year compared to 2014/15, growing to an extra 49,000 children and young people getting the care they need in two years' time.
Care closer to home. For children and young people, NHS England will fund 150-180 new CAMHS Tier 4 specialist inpatient beds in underserved parts of the country to reduce travel distances for treatment, rebalancing beds from parts of the country where more local CAMHS services can reduce inpatient use. For adults, investment in crisis resolution and home treatment teams will reduce the need to inappropriately send people out of area for non-specialist inpatient care – from 2018, it should mean a one third reduction in adults sent out-of-area for inpatient psychiatric treatment.
Specialist mental health care in A&Es: 74 24-hour mental health teams at the Core 24 standard, covering five times more A&Es by March 2019, than now. The service will be available in more than a quarter of acute hospitals by March 2018 and nearly half by March 2019, compared to under 10% today.
Better physical health for people with mental illness. An extra 140,000 physical health checks for people with severe mental illness in 2017/18, rising to 280,000 health checks in 2018/19.
New specialist Transition, Intervention and Liaison (TIL) mental health services for veterans, accessed through four areas across England from April 2017.
New specifications for mental health provision for people in secure and detained settings to be in place during 2017.
Investment in mental health provider technology through Mental Health Global Digital Exemplars (see Chapter Ten).
How changes will be implemented
Targeted earmarked national investment for expanded services, alongside an overarching commissioning 'investment standard' directing growth in mental health funding.
Expand the mental health workforce – 800 mental health therapists embedded in primary care by March 2018, rising to over 1500 by March 2019.
Reform of mental health commissioning so that local mental health providers control specialist referrals and redirect around £350 million of funding. Enables expansion of local services and reduction of inappropriate out-of-area placements.
Mental health providers to work with their local councils in same way as acute hospitals to reduce delayed discharges for people stuck in psychiatric inpatient units.
Clear performance goals for ICSs and mental health providers, matched by unprecedented transparency using the new mental health dashboard (37). ICS ratings published in July 2016.
Support the development of the Children and Young People's Green Paper due for publication in autumn 2017.
Single national programme management team led by a national mental health director and national clinical director, aligning the work of NHS England, Health Education England, Public Health England, and the other Arm's Length Bodies. We will also continue to work closely with our key partners, including Mind, Young Minds, the Mental Health Foundation and the Royal College of Psychiatrists.
See our full mental health implementation plan (38).
Find out more
See more information by visiting our mental health pages.
---
References
34. https://www.england.nhs.uk/wp-content/uploads/2016/02/Mental-Health-Taskforce-FYFV-final.pdf
35. https://www.england.nhs.uk/mental-health/taskforce/imp/
36. https://www.england.nhs.uk/mental-health/taskforce/
37. https://www.england.nhs.uk/mental-health/taskforce/imp/mh-dashboard/