Northumberland, Tyne and Wear and North Durham STP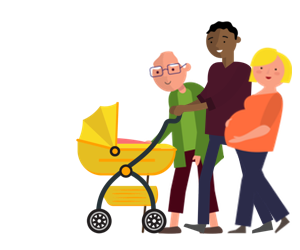 Region: North East and Yorkshire
Population: 1.7 million
Find out more about Northumberland, Tyne and Wear and North Durham sustainability and transformation partnership (STP) including details of its population size, constituent organisations and priorities.
Priorities
Reducing the prevalence of smoking and obesity, and reducing the impact of alcohol.
Support the long-term unemployed back into work by collaborating with the North East Combined Authority partners.
Enhancing people's ability to self-care, increasing their independence and self-esteem.
Driving change to the out-of-hospital-care system by delivering the NHS's General Practices Forward View, developing care closer to home and working with communities to provide support based on need, while reducing the reliance on hospitals and care homes.
Delivery of the NHS's Mental Health Five Year Forward View. Reducing demand for secondary and tertiary children's and young people's services, as well as waiting times.
Reducing admissions and length of stay due to more effective integrated management of co-existing physical and mental health conditions.
Reduction in A&E attendances.
View the Northumberland, Tyne and Wear and North
Durham STP plan
Constituent organisations
The following organisations are part of Northumberland, Tyne and Wear and North Durham STP. For individual contact details for these organisations, please see the NHS website.
Gateshead Council
Newcastle City Council
Newcastle Gateshead CCG
Newcastle upon Tyne Hospitals NHS Foundation Trust
NHS England (Cumbria and North East)
North East Ambulance Service NHS Foundation Trust
North Durham CCG
North Tyneside CCG
North Tyneside Council
Northumberland CCG
Northumberland County Council
Northumberland, Tyne and Wear NHS Foundation Trust
South Tyneside CCG
South Tyneside Council
Sunderland CCG
Sunderland City Council
Contact Northumberland, Tyne and Wear and North Durham STP
STP leader: Alan Foster, Chief Executive, North Tees and Hartlepool NHS Foundation Trust
Independent Chair: Robin Talbot
Email: Ngccg.stp-ntwnfeedback@nhs.net