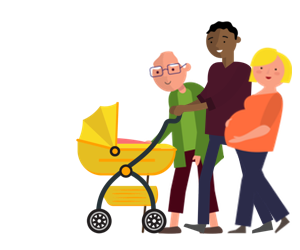 Region: South West
Population: 0.9 million
Find out more about Gloucestershire sustainability and transformation partnership (STP) including details of its population size, constituent organisations and priorities.
Priorities
Promoting active communities.
Adopting a 'one place, one budget, one system' approach.
Focusing on clinical programmes.
Reducing clinical variation.
Which area does the STP cover?
The following map shows the area that Gloucestershire STP covers:

Constituent organisations
The following organisations are part of Gloucestershire STP. For individual contact details for these organisations, please see the NHS website.
2gether NHS Foundation Trust
Gloucestershire Care Services NHS Trust
Gloucestershire Clinical Commissioning Group
Gloucestershire County Council
Gloucestershire Hospitals NHS Foundation Trust
South Western Ambulance Service NHS Foundation Trust
Contact Gloucestershire STP
STP leader: Mary Hutton, Accountable Officer, Gloucestershire CCG
Email: yourviews.glosstp@nhs.net