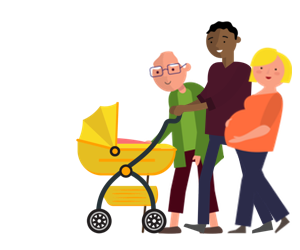 Region: East of England
Population: 1.2 million
Find out more about Mid and South Essex sustainability and transformation partnership (STP) including details of its population size, constituent organisations and priorities.
Priorities
Place more emphasis on prevention in order to keep out residents living well and staying independent for as long as possible
Simplify the referral route from GPs to a whole range of health and care support
Enable our three main hospitals – Southend, Chelmsford and Basildon – to work together as one
hospital to deliver more specialised care and better manage the needs of local people
Which area does the STP cover?
The following map shows the area that Mid and South Essex STP covers:

Constituent organisations
The following organisations are part of Mid and South Essex STP. For individual contact details for these organisations, please see the NHS website.
Basildon and Brentwood CCG
Basildon and Thurrock University Hospitals NHS Foundation Trust
Castle Point and Rochford CCG
Essex County Council
Mid Essex CCG
Mid Essex Hospital Services NHS Trust
North East London NHS Foundation Trust
Southend CCG
Southend University Hospital NHS Foundation Trust
Southend-on-Sea Borough Council
Thurrock CCG
Thurrock Council