Local Accreditation activity
As part of the CNO Shared Governance: Collective Leadership work at NHS England and NHS Improvement we would like to develop a better understanding of where we have local accreditation programmes across the country. Below is the start of our national 'heatmap' to plot out where we have such programmes – so we can share and also support increasing these numbers where relevant.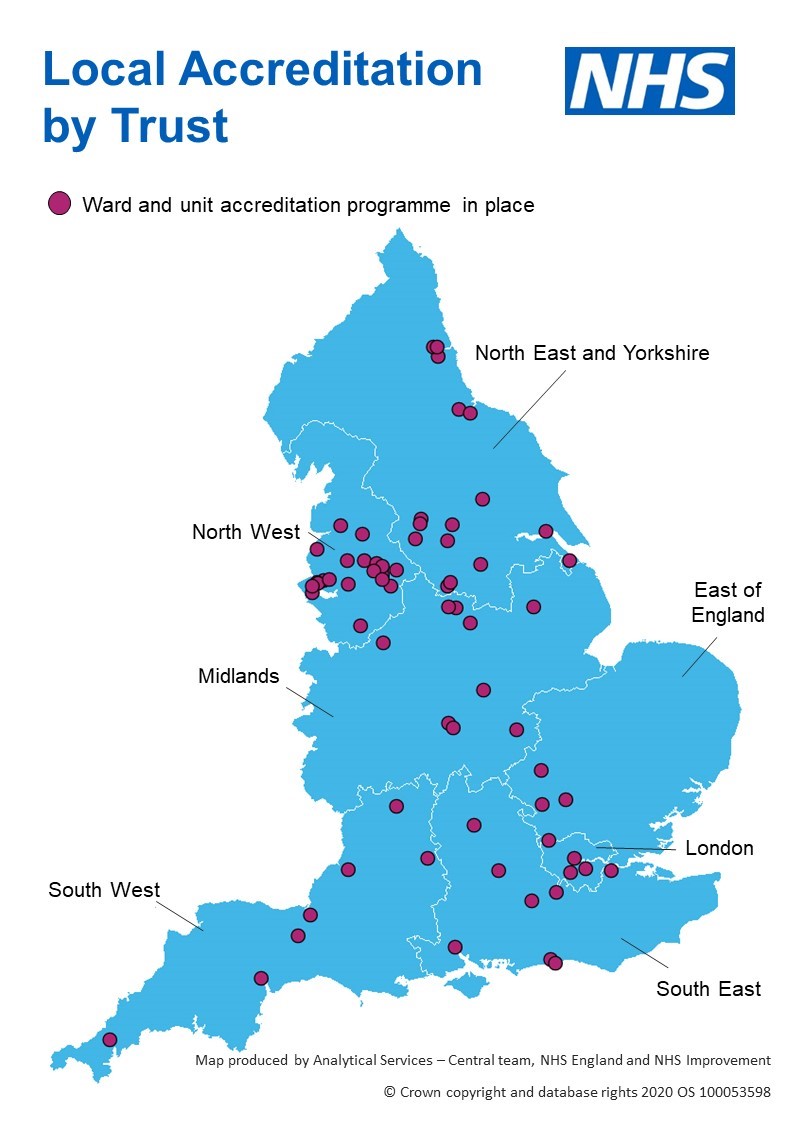 The definition that we are working to of ward/unit accreditation is 'a set of quality standards so that areas of excellence can be celebrated and areas for improvement identified; a structured quality framework'.
If you like to share your work with us as we continue to build the map please contact us at england.1professionalvoice@nhs.net