Integrated care systems (ICSs)
In 2016, NHS organisations and local councils came together to form 44 sustainability and transformation partnerships (STPs) covering the whole of England, and set out their proposals to improve health and care for patients.
In some areas, a partnership will evolve to form an integrated care system, a new type of even closer collaboration. In an integrated care system, NHS organisations, in partnership with local councils and others, take collective responsibility for managing resources, delivering NHS standards, and improving the health of the population they serve.
Local services can provide better and more joined-up care for patients when different organisations work together in this way. For staff, improved collaboration can help to make it easier to work with colleagues from other organisations. And systems can better understand data about local people's health, allowing them to provide care that is tailored to individual needs.
By working alongside councils, and drawing on the expertise of others such as local charities and community groups, the NHS can help people to live healthier lives for longer, and to stay out of hospital when they do not need to be there.
In return, integrated care system leaders gain greater freedoms to manage the operational and financial performance of services in their area. They will draw on the experience of the 50 'vanguard' sites, which have led the development of new care models across the country.
First wave of ICSs
The integrated care systems are shown below – including both devolved health and care systems and those areas previously designated as 'shadow accountable care systems'. In 2018, these systems serve around one in six people in England.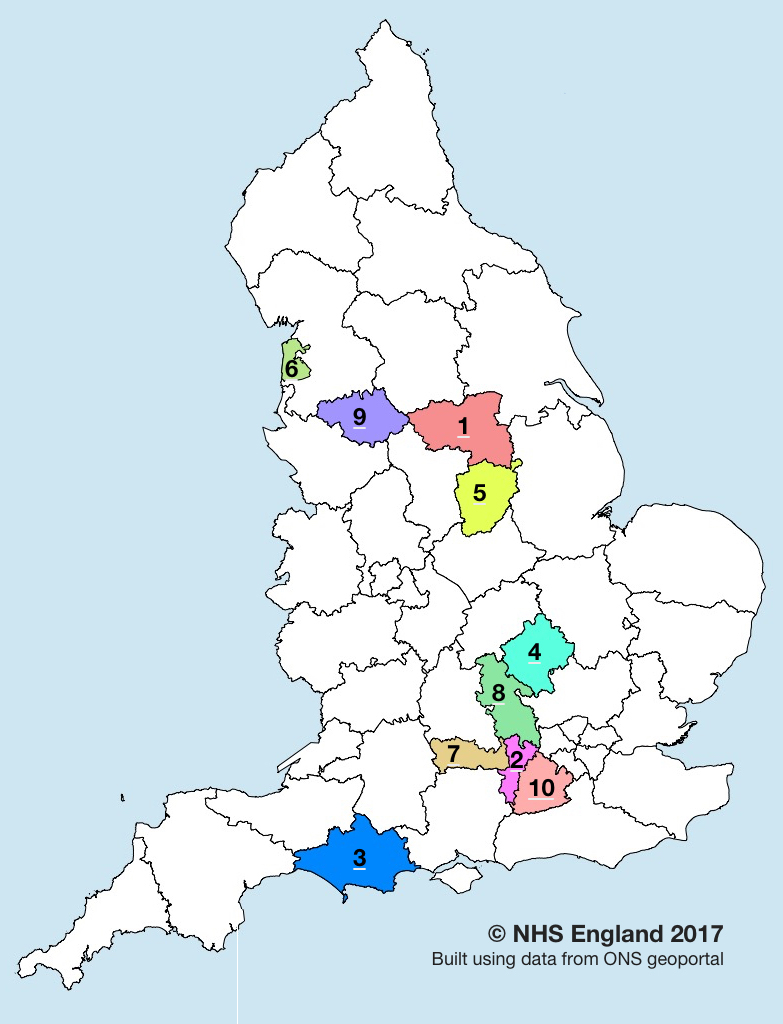 South Yorkshire and Bassetlaw
Frimley Health and Care
Dorset
Bedfordshire, Luton and Milton Keynes
Nottinghamshire
Blackpool and Fylde Coast
West Berkshire
Buckinghamshire
Greater Manchester (devolution deal)
Surrey Heartlands (devolution deal)
What will happen next?
The first wave of integrated care systems are already assuming accountability for local operational and financial performance. From April 2018, they will begin to gain new financial flexibilities and to use new tools for better understanding local health data.
Further integrated care systems will be confirmed by NHS England and NHS Improvement in 2018. To become one, a local system must show its partnership is advanced enough to make shared decisions, improve services for the public and manage resources collectively.
Find out more
Take a look at the Next steps on the NHS Five Year Forward View.
Future Health and Care bulletin
Sign up to the Future Health and Care bulletin, providing the latest news and events on integrating health and care across the country.