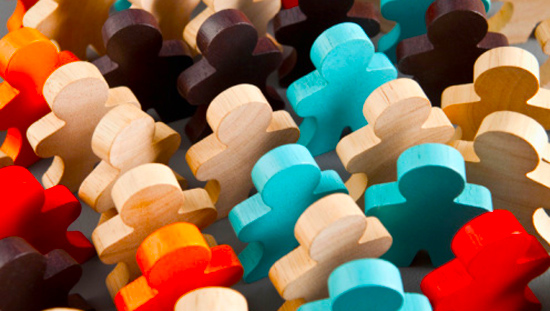 The main aim of NHS England is to improve the health outcomes for people in England.
We believe the new approach we are taking will really make a difference and deliver the improved health outcomes we all want to see.
Central to our ambition is to place the patients and the public at the heart of everything we do. We are what we want the NHS to be – open, evidence-based and inclusive, to be transparent about the decisions we make, the way we operate and the impact we have.
We encourage patient and public participation in the NHS, treat them respectfully and put their interests first. This allows us to develop the insight to help us improve outcomes and guarantee no community is left behind or disadvantaged.
We empower and support clinical leaders at every level of the NHS through clinical commissioning groups (CCGs), networks and senates, in NHS England itself and in providers, helping them to make genuinely informed decisions, spend the taxpayers' money wisely and provide high quality services.
Engaging with our staff is equally important to us too. Our staff are what makes NHS England an excellent organisation: an exemplar in customer focus, professionalism, rigour and creativity.
Grounded by the values and principles of the NHS Constitution, we are an organisation who shares ideas and knowledge, successes and failures, and listens to each other carefully and thoughtfully.
At NHS England, we practice what we preach. By working collaboratively and building coalitions with partners everywhere means we can achieve greater things together and deliver the best patient service not only in England but in the world.
Looking back
The NHS Commissioning Board (NHS CB) was established on 1 October 2012 as an executive non-departmental public body. Since 1 April 2013, the NHS Commissioning Board has used the name NHS England for operational purposes.  Prior to this, the NHS Commissioning Board Special Health Authority, in existence from October 2011 to 30 September 2012, was established to design the proposed commissioning landscape and develop its business functions.
Key achievements prior to transition to the new commissioning system on 1 April 2013 included:
The publication of Everyone Counts: Planning for Patients 2013/14, NHS England's planning guidance for 2013/14
The authorisation of all 211 clinical commissioning groups to commission healthcare services for their communities
The establishment of the NHS Commissioning Board, known operationally as NHS England
Securing Excellence in Commissioning Primary Care
From April 2013, NHS England has taken on many of the functions of the former primary care trusts (PCTs) with regard to the commissioning of primary care health services, as well as some nationally-based functions previously undertaken by the Department of Health.
The new arrangements comprise a single operating model for the commissioning of primary care services, which up until now has been done differently by PCTs and their predecessors. The operating model describes the system by which we will use the £12.6bn the NHS spends on commissioning primary care to secure the best possible outcomes. In time, through this new system, NHS England will develop the future strategy for primary care.
The benefits we hope to achieve from this change are:
Greater consistency and fairness in access and provision for patients, with an end to unjustifiable variations in services and a reduction in health inequalities
Better health outcomes for patients as primary care clinicians are empowered to focus on delivering high quality, clinically-effective, evidence-based services
Greater efficiencies in the delivery of primary care health services through the introduction of standardised frameworks and operating procedures.
To find out more about the single operating model for the commissioning of primary care services, please see the documents below:
To find out more about the modernisation plans for the NHS visit the Department of Health Modernisation of health and care channel