National clinical directors and specialty advisers
The National Clinical Directors and National Specialty Advisers are practicing clinicians from across England who work part-time at NHS England, providing clinical leadership, advice, input and support across distinct areas of NHS conditions and services ranging from cancer and cardiovascular disease to urgent and emergency care and major trauma in line with the NHS Long Term Plan.
Current national clinical directors and specialty advisers
---
National specialty adviser for alcohol dependence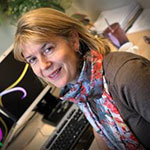 Professor Julia Sinclair is Professor of addiction psychiatry and leads the alcohol care team at University Hospital Southampton. Her priority is to improve outcomes for patients with alcohol use disorders (AUD) and co-morbid physical and mental health conditions by research, teaching, policy, and clinical practice. Her clinical roles include developing an integrated alcohol strategy across local services, offering direct clinical care, and work with Regulatory Bodies including the GMC. Her primary research aim is to conduct clinically relevant research into the harms of alcohol use, specifically the impact on clinical outcomes in terms of prevention, engagement and response to treatment. She also has a long track record of teaching and training health professionals and is Chair of the Addictions Faculty of the Royal College of Psychiatrists.
---
National clinical director for antimicrobial resistance and infection prevention and control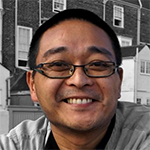 Professor Matt Inada-Kim is consultant in Acute Medicine at Hampshire Hospitals, National Clinical Director for Infection management, Antimicrobial Resistance and Deterioration, National Clinical Lead for COVID oximetry@home/virtual wards, Chair of the COVID pathways group at NHS England and Clinical Director for digital innovation at Wessex AHSN.
To this end he has developed and lead on the oximetry at home and virtual ward models, and the COVID management guidance/policy in all settings and evidence for the role of oximetry for all patient groups. This is now endorsed by the World Health Organization and has been disseminated internationally.
He has worked to improve processes in the recognition, escalation, communication and response to the deteriorating patient. To this end, he has worked to standardise the country to using NEWS2 as a single language of sickness and communication between healthcare professionals across the whole patient pathway.
He is also improving the measurement and definitions of sepsis and infection to assist epidemiology, research and policy; and developed the suspicion of sepsis infection coding set that is used to determine the infection and sepsis burden across England.
He is developing a unified national strategy around infections management to encompass clinical care, prevention, diagnostics, training, treatment, antimicrobial resistance and measurement.
He is working across the country to develop interoperable digital systems and databases that will enable machine learning and AI systems at scale alongside existing clinical pathways.
---
National specialty adviser for autism
Dr Amy Dissanayake is a GP at Adur Health Partnership in Shoreham-by-Sea, having obtained her medical degree and BSc in Leeds and started her GP training in Norfolk.
As well as previously working in quality and clinical effectiveness clinical lead roles, Amy is Medical Director for NHS Sussex Integrated Care Board. This has involved supporting the transforming care agenda, introduction of the Learning Disability Mortality Review (LeDeR), and jointly developing a quality kite mark for primary care for people with a learning disability. She is now Medical Director for West Sussex Clinical Commissioning Group (soon to be NHS Sussex) and looks forward to bringing these system leadership skills to the role of National Specialty Advisor for Autism.
In addition, Amy is the E-media Editor for the Royal College of General Practitioners journal, InnovAiT, writing a regular blog and social media for trainee GPs and their trainers.
---
National clinical director for cancer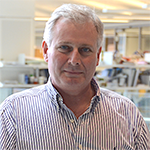 Professor Peter Johnson is Professor of Medical Oncology at the University of Southampton. He was Chief Clinician for Cancer Research UK for ten years where he established pilot work in genomic analysis for cancer patients. He co-chaired the CRUK/Royal College of GPs Cancer Clinical Priority Group. He is currently Chair of the Royal College of Physicians/Association of Cancer Physicians joint specialty committee on medical oncology. He was appointed CBE for services to cancer research in 2016.
---
National clinical director for cardiovascular disease prevention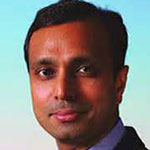 Dr Shahed Ahmad is a public health doctor who is currently working as the Medical Director for System Improvement and Professional Standards for the South East region of NHS England and Improvement. In this role he is leading work by the strategic clinical networks to improve patient outcomes. He is a member of the national Cardiovascular Disease System Leadership Group and the CVD, stroke and respiratory Delivery Boards. He has previously been a Director of Public Health leading work in Enfield and across London to improve the management of people with hypertension and reduce the deprivation gap in life expectancy.
National specialty adviser for cardiovascular disease prevention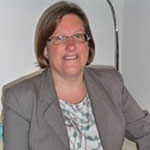 Helen Williams has worked as a CVD specialist pharmacist for the past 25 years in hospital, community and primary care settings. She has spearheaded a wide range of activities across South London and beyond to improve the care of patients with or at risk of cardiovascular disease (CVD). She leads on the development and implementation of consensus evidence-based guidance for use across South London's 12 CCGs and 7 acute trusts, covering a population of 3.6million and supporting local practitioners through education and training, guideline implementation, clinical audit, service development and provision of virtual or face to face clinics.  For the past three years she has provided clinical advice to inform the delivery of local and national AF AHSN programmes to optimise the detection and management of AF with the aim of reducing AF-related stroke. She developed the pharmacist-led virtual clinic model to optimise uptake of anticoagulation in AF in Lambeth and Southwark CCGs, which is now being spreads nationally through the NHSE AF demonstrator programme. Helen has supported the commissioning and delivery of CVD new models of care to address the CVD ABCs, – AF, blood pressure and cholesterol.
---
National clinical director for children and young people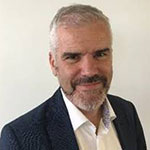 Professor Simon Kenny is a consultant paediatric surgeon at Alder Hey Children's NHS Foundation Trust in Liverpool where he led the introduction of minimally invasive paediatric surgery. He is also the national clinical lead for paediatric surgery for the Getting It Right First Time programme and a senior clinical advisor for the National Clinical Intelligence portal. He was previously clinical director for surgery in his Trust. His research interest is in regenerative medicine and in the use of technology.
Joint national specialty advisors for children and young people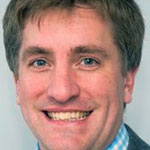 Dr Matthew Clark is a paediatric consultant and specialty lead at East Sussex Healthcare NHS Trust. He was previously on the governing body of NHS Camden Clinical Commissioning Group and clinical lead of admission avoidance in the North Central London Sustainability and Transformation Partnership/Integrated Care System.  Matthew studied medicine at Cambridge University, completed his paediatric specialists training in London and co-founded The Welbodi Partnership, supporting healthcare in Sierra Leone.  Matthew has extensive experience in service redesign and transformation working across community, primary and secondary care.
Michelle McLoughlin CBE is an experienced board director who operates as a system and organisational leader.  With extensive healthcare knowledge, she combines her clinical and leadership skills to put children, young people and families at the forefront. Clinically she is a trained adult nurse, sick children's nurse and district nurse. As a previous executive director, she had a wide and varied portfolio with a particular focus on patient experience and participation, she regards her involvement in this work as a 'privilege', ensuring that children, young people and their families all have a say about their experience. In July 2018, as part of the 70 years celebration of the NHS, Michelle was recognised as being one of the 70 most influential nurses/midwives since the inception of the NHS in 1948. Michelle was awarded a Commander of the most excellent Order of the British Empire (CBE) in 2018 Queens Honour's list for her contribution to nursing.
---
National clinical director for dementia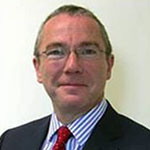 Dr Alistair Burns is a consultant old age psychiatrist, Greater Manchester Mental Health NHS Foundation Trust. He was made an honorary fellow of the Royal College of Psychiatrists in 2016, received the lifetime achievement award from their old age Faculty in 2015 and was awarded the CBE in 2016 for contributions to health and social care, in particular dementia.
---
 National clinical director for diabetes and obesity
Professor Jonathan Valabhji is a consultant diabetologist at Imperial College Healthcare Trust where he has built up a multi professional service demonstrating high quality outcomes for patients with diabetes. His research interests include diabetes epidemiology and population health and diabetic foot disease.
In the role of National Clinical Director, he has provided clinical leadership to the national Diabetes Programme over the last seven years in collaborative work between NHS England, Public Health England and Diabetes UK., and through the Long Term Plan has established the NHS England Obesity Programme.
He was awarded an OBE for services to diabetes and obesity care in 2019.
National specialty advisor for diabetes and obesity
Dr Partha Kar is a consultant diabetologist at Portsmouth Hospitals NHS Trust where he has shifted a significant proportion of the care of patients with diabetes from hospital to community-based care with excellent outcomes. He has been an associate National Clinical Director for Diabetes for the past three years where he has focussed on the use of technology to support better patient care. He is also working with Diabetes UK to improve the health of patients with diabetes and mental health disorders. Dr Kar is also the co-lead for diabetes for the Getting It Right First Time programme.
---
Joint national clinical directors for elective care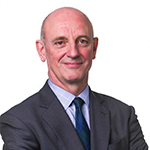 Ian Eardley is a Consultant Urological Surgeon in Leeds where he has worked since 1993, specialising in andrology, reconstruction of the urinary tract and genital surgery. He was Vice President of the Royal College of Surgeons of England until July 2018 and he has held a number of national posts relating to surgical training including the role of Chair of the Joint Committee for Surgical Training. He is the current Chair of Council of the Medical Protection Society. In 2014 the British Association of Urological Surgeons awarded him the St Peter's medal for his contributions to Urology.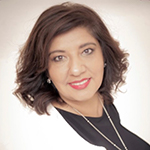 Stella Vig has more than 30 years' experience in the NHS and was appointed as a consultant in vascular and general surgery at Croydon University Hospital in 2006.  Her specialist interests are vascular and general surgery. She is also the Clinical Director of Elective Recovery at Croydon Health Services NHS Trust, which opened a 'hospital within a hospital' to safely continue planned care and surgery during the pandemic. Across London, Stella is also the Regional Clinical Director for General Surgery for the 'High Volume, Low Complexity' and 'Get It Right First Time' best practice programmes.
With a focus on patient care, developing trainees and supporting colleagues, she has taken leading roles in clinical education, as well as service transformation. These include chairing the JSCT core surgery advisory committee to the four Royal Colleges, and the London Diabetic Foot Network, which brings healthcare professionals together, and has reduced amputation rates across London.
She was elected as a member of the Royal College of Surgeons of England Council in 2016.
---
National clinical director for end of life care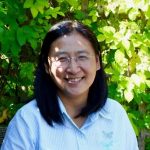 Professor Bee Wee is a consultant in palliative medicine and clinical lead for the palliative care service at Oxford University Hospitals NHS Foundation Trust. She is a Governing Body Fellow of Harris Manchester College, Oxford University. She has been National Clinical Director for Palliative and End of Life Care since 2013. During this time, she led the establishment of a national end of life care programme, the Leadership Alliance for Care of the Dying and now co-chairs the National Ambitions Partnership for Palliative and End of Life Care. Her priority is to enable consistently high-quality palliative and end of life care for everybody who needs it, wherever they are and whatever their circumstances. She holds a Founding Senior Fellowship of the Faculty of Medical Leadership and Management, an Honorary Doctorate of Science at Oxford Brookes University and was awarded a CBE for services to palliative and end of life care in 2020.

---
National specialty adviser for endoscopy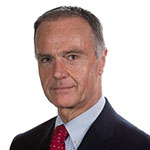 Dr Robert Logan is a Consultant Gastroenterologist at Kings College Hospital with a research and specialist interest in non-invasive diagnostics for more than 30 years. He has been a longstanding member of the British Society of Gastroenterology, including being elected to Council and serving as a Trustee.  In 2010 he co-authored the BSG Commissioning Guidance for GI and Liver disease, which included 'Interface services' as a forerunner of integrated care.  Until recently he was the RCP Regional Adviser for South London where he also held positions as Deputy Chair of GI commissioning for Lambeth and Southwark CCGs.  In 2018 he became the NSA for Endoscopy at NHS-E and has subsequently been involved in the introduction of FIT testing for both the National Bowel Cancer Screening Programme and the symptomatic service.
---
National clinical director for eye care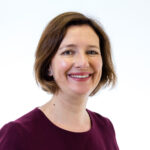 Louisa Wickham was appointed a Consultant at Moorfields in 2009. She is a Vitreoretinal Surgeon with a particular interest in the management of diabetic retinopathy, retinal detachment and lens dislocation surgery. She has a research degree in the surgical management of retinal detachment and post-operative scarring.
Louisa developed an interest in clinical leadership and management as a trainee, leading her to complete an MSc in health services management at London University. She went on to develop her skills further as a Leadership Fellow for the Health Foundation and as a European Leadership Fellow at INSEAD. She has held a number of leadership roles in the NHS and works with the Royal College of Ophthalmologists and Royal Society of Medicine to promote clinical leadership for doctors at all stages of their training.
Louisa is an advocate of surgical transformation and innovation. She was appointed Chief Surgeon at Moorfields Eye Hospital in 2019 and during this time oversaw the trust's response to the COVID-19 pandemic and initial recovery including COVID-19 surgical pathways and the Moorfields cataract drive. Louisa was appointed Medical Director of Moorfields in 2020.
---
National specialty adviser for gynaecology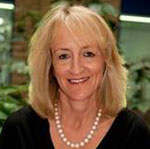 Professor Janice Rymer obtained her medical degree at Auckland University and did her specialist training in Obstetrics and Gynaecology in New Zealand and the UK. She is Dean for Student Affairs and Professor of O&G at King's College London, and Consultant Gynaecologist at Guy's and St Thomas's NHS Foundation Trust. From 2016 to 2019, she was Vice President of the RCOG, having served on RCOG council for 12 years. From 2010 to 2013, she was Dean of Undergraduate Medicine at KCL. She was a Council member of the British Menopause Society from 1997-2002 and 2009-2015, and is a member of the British Society for Gynaecological Endoscopy. She has been a GMC assessor for medical schools since 2006.  Her areas of expertise include minimal access surgery, endometriosis, ovarian failure, female genital mutilation and medical education. She has published over 140 peer-reviewed papers and 16 textbooks.
---
National clinical director for heart disease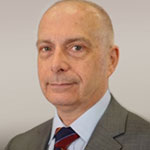 Professor Nick Linker is a consultant cardiologist at the James Cook University Hospital in Middlesbrough. He has been honorary Secretary of the British Cardiovascular Society, Secretary then President of the British Heart Rhythm Society, and has been a member of the cardiac services specialised commissioning clinical reference group for seven years. He has led work on Specialised services for heart rhythm disturbances and approaches to implement more integrated care for patients with rhythm disturbances, interfacing with the Getting It Right First Time programme and with NICE. He is also working with the Clinical Director for the personalised care programme to develop a shared decision-making tool and PROMs for people with atrial fibrillation.
---
National specialty adviser for imaging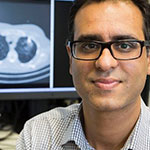 Professor Sam Hare (@lungdiagnosis) is a consultant cardiothoracic radiologist at the Royal Free London NHS Foundation Trust. As an executive committee member of the British Society of Thoracic Imaging, Sam was central in implementing national COVID-19 imaging protocols and co-authoring national reporting guidelines for lung cancer screening. Sam is passionate about service transformation and the use of artificial intelligence in optimising diagnostic imaging workflows.
After undertaking a thoracic radiology fellowship in North America (2009-2010), Sam was appointed as consultant thoracic radiologist at The Ottawa Hospital in Canada, specialising in lung cancer screening & early diagnosis. He returned to the NHS in 2011 and pioneered the innovative ambulatory lung biopsy service at the RFL NHS Trust. The service has been recognised with several national awards: NHS Innovation Challenge Prize for Cancer Care; BMJ Award for Cancer Team of the Year; HSJ Acute Sector Innovation.

---
National specialty adviser for immunisation
Dr Nisha Jayatilleke is the Screening and Immunisation Lead in Thames Valley. Nisha qualified as a medical doctor and developed an early interest in public health and epidemiology. She pursued this interest by completing specialty training in public health as well as completing a Masters in Public Health at the University of Cambridge and a doctorate in Epidemiology at Kings College London. Nisha brings her experience of proving local system leadership to screening and immunisation services to the role of National Specialty Adviser for Immunisation where she will be providing clinical advice and leadership on behalf of NHS England across a range of national immunisation programmes.
---
National clinical director for learning disabilities and autism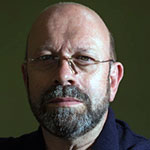 Dr Roger Banks is a psychiatrist specialising in the field of learning disability and Autism with 30 years of experience having trained and worked in Sheffield, Liverpool and North Wales. He is currently Senior Psychiatrist Lead with the Learning Disability and Autism Programme of NHS England and is immediate Past President of the European Association for Mental Health in Intellectual Disability. Roger is a previous Vice-President of the Royal College of Psychiatrists, an Honorary Fellow of the Royal College of General Practitioners, Fellow of the Institute of Psychotherapy and Disability. In 2009-10 he was jointly responsible for drafting "Better Health – Better Lives" the World Health Organisation's Declaration and Action Plan for the Health and Wellbeing of Children and Young People with Intellectual Disabilities and their Families and is involved in ongoing work with WHO-Europe on the human rights of people with mental disabilities in institutions.
---
Joint national specialty advisers for long COVID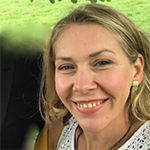 Dr Melissa Heightman is a respiratory physician with an interest in in integrated respiratory services and interstitial lung disease. She qualified from the University of Cambridge in 2000 and trained in respiratory medicine at the Brompton Hospital and in North London. She held a Wellcome Trust Clinical Training Fellowship from 2007 to 2011.
She has an interest in transformation of outpatient services and in developing new models of care for long term conditions across the integrated care system. She is a member of the clinical leadership group of the London Respiratory Clinical Network which has developed guidance for London in meeting respiratory priorities in the NHS long term plan and relating to the COVID19 pandemic.
Dr Heightman is clinical lead for the Post COVID clinic at UCLH and is consultant lead for the multi-professional  Post COVID network in North Central London. She is a member of the NHSE task force considering COVID follow up service development and was previously an expert adviser to NICE re guideline development for management of the long-term effects of COVID19. She is clinical lead for the NIHR funded STIMULATE-ICP research program evaluating care pathways and treatments in Long COVID.
Dr Graham Burns was appointed as consultant physician and honorary senior lecturer in the Royal Victoria Infirmary and Newcastle University in 2002.
His clinical work (prior to the pandemic) has principally been in COPD and asthma, including the specialist severe asthma service. He lectures nationally and internationally on lung physiology.
Although a full time NHS clinician, has supervised a number of PhD students, in several areas including the psychological impact of chronic lung disease.
At the start of the first wave of the COVID-19 pandemic he set up his hospital's Respiratory Support Unit and designed the respiratory support escalation protocol, later published by the British Thoracic Society as a national guide. He published the first paper highlighting the benefits of CPAP in COVID respiratory failure.
Early after the first Wave of the pandemic he set up a post-COVID Assessment Clinic with MDT review including physical and psychological components of the condition. This model formed the basis for the subsequent National Service Specification on which he was a principal advisor to NHS England.
He is President of the British Thoracic Society.
---
National clinical director for maternity and women's health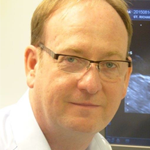 Dr Matthew Jolly is a consultant obstetrician and gynaecologist at Western Sussex Hospitals NHS Trust where he has previously been a Clinical Director. He has also been Clinical Director of the Sussex Maternity and Neonatal Network and Joint Clinical Director of the South East Coast Maternity, Children and Young People strategic clinical network. He has been the NCD for Maternity and Women's Health for the past three years, contributing to the development of the Maternity and Neonatal Health Safety Collaborative an working with NHS Resolution and DHSC to refresh the Clinical Negligence Scheme for Trusts.
---
National clinical director for mental health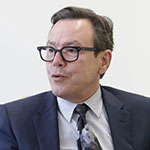 Professor Tim Kendall was appointed NCD for Mental Health in April 2016. He chairs a number of committees to implement the national mental health strategies and leads programmes around impact of COVID, suicide reduction, talking therapies and digitalisation. He chaired the steering group and hosted the inaugural Global Ministerial Summit on Mental Health, in October 2018.
Tim has published widely, awarded the 2004 Lancet Paper of the Year and is visiting Professor at UCL since 2009. He has been invited to consult to a diverse range of foreign governments. Tim is also Director of National Collaborating Centre at Royal College of Psychiatrists and UCL since 2001, where he chaired the first ever NICE guideline – on schizophrenia. He has facilitated the production of 30 or more NICE guidelines since. He works as consultant psychiatrist for the homeless in Sheffield. He is a strong advocate for inclusion of service users, having convened the first NICE Expert Reference Group which included members with lived experience.
National specialty advisor specialised commissioning (mental health)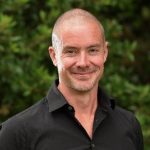 Dr Daniel Dalton is a forensic psychiatrist and medical director at Norfolk & Suffolk Foundation NHS Trust. He has worked in secure and community forensic services with a special interest in autism and learning disability.  He has been a member of the Clinical Reference Groups for Secure mental health between 2013 and 2018 and has been National Specialty Advisor for Specialist Mental Health since 2018.  Dan has supported programmes that put quality and patient involvement at the heart of commissioning and service development, that seek to tackle inequality and reduce restrictive practices, and that empower people who use services so they can receive their care close to home in the communities where they live, including the Recovery and Outcomes programme for secure services, and the development of Building the Right Support, the model for best practice in developing services for people with a learning disability and autism.
National specialty advisor for adult mental health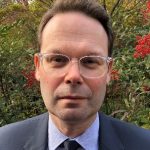 Dr Mike Hunter trained first in medicine and then in psychiatry and is now Executive Medical Director at Sheffield Health and Social Care NHS Foundation Trust. His board-level responsibilities include quality improvement, clinical effectiveness, research and development, clinical data protection, and medical leadership and education.
He has been National Specialty Advisor for Adult Mental Health and Chair of the Specialised Commissioning Specialised Mental Health Services Clinical Reference Group (CRG) since 2017. The CRG's work covers adult eating disorders, tier 4 personality disorder, deaf mental health services and nationally commissioned obsessive–compulsive disorder and body dysmorphic disorder services. He works clinically as a Consultant Psychiatrist in a single point of access for secondary care.
National specialty advisor children and young people's mental health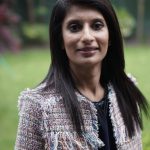 Professor Prathiba Chitsabesan is a Consultant in Child and Adolescent Psychiatry (Pennine Care NHS Foundation Trust). She became Associate National Clinical Director for Children and Young People's Mental Health in 2017 and Co- Chair of the Tier 4 Children and Young People's Mental Health Clinical Reference Group in 2019 (NHS England). She has a research interest in the mental health and neurodevelopmental needs of children and young people in contact with the criminal justice system and has contributed to the development and delivery of a number of regional (Greater Manchester) and national transformation programmes.
---
National specialty adviser for mental health pharmacy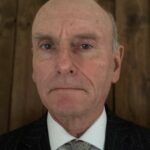 Peter Pratt has worked as a Specialist Pharmacist in Psychiatry for the past 40 years. Prior to his appointment as National Clinical Director for Mental Health Pharmacy, he has held a number of appointments with NHS England as the Head of Medicines Strategy in Mental Health in 2016 and as a National Specialist Mental Health Pharmacist Advisor for Medicines in Mental Health. Prior to joining NHS England, Peter was the Chief Pharmacist at Sheffield Health and Social Care NHS Foundation Trust. He has extensive experience of psychopharmacology and pharmacy practice in mental health throughout the UK. He is a former chairperson and a fellow of the College of Mental Health Pharmacists and a fellow of the Royal Pharmaceutical Society. Peter is committed to supporting patients and prescribers achieve individualised and 'best use' of medicines in mental health. He has helped shape the national guidance for medicines use in mental health through his membership of several National Institute for Health and Care Excellence clinical guideline development groups including schizophrenia, the management of violence and psychosis with substance misuse.
National specialty adviser for mental health pharmacy
Matthew Elswood has been Chief Pharmacist of Nottinghamshire Healthcare NHS Foundation Trust since 2015 and has overseen a significant modernisation and transformation agenda over the last 6 years.
Matt also works as part of the University of Nottingham Pharmacy School, as an Honorary Associate Professor, where he is passionate about supporting the next generation of Pharmacists to have better knowledge and skills about Mental Health, and challenging stigma. Matt lectures routinely in the Central Nervous System and Optional Mental Health modules.
Previously Matt has served as a member of the Council of the College of Mental Health Pharmacy (CMHP) and a member of the Hospital Expert Advisory Group of the Royal Pharmaceutical Society (RPS).
Matt still works as a clinician, running innovative medication review clinics as a pharmacist prescriber in an Adult Community Mental Health Team. Matt's work with the Rushcliffe Local Mental Health Team was recently featured in a Rethink Mental Illness publication: Keep Thinking Differently.
Outside of work Matt is a passionate Yeovil Town fan, despite being in exile in the West Midlands; and a DJ with a monthly residency in Coventry.
---
National clinical director for musculoskeletal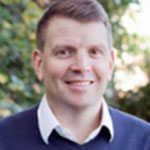 Andrew Bennett is a Consultant Musculoskeletal Physiotherapist within Sutton Health and Care Alliance and Epsom and St Helier NHS Trust. He qualified in 2000 in Leeds, completing specialty training across London as well as a PGcert, PGdip and MSc.   He led the successful re design of MSK local services presented nationally and internationally, is a lead for MSK transformation within the South West London Health and Care Partnership and acted an expert specialist for a variety of projects including the recent NIHR Moving Forward themed review. He is an undergraduate and post graduate educator and co-chair of the UK Consultant Physiotherapists group.
---
National specialty adviser for obstetrics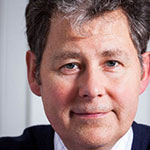 Professor Donald Peebles has been a Professor of Maternal Fetal Medicine at UCL since 2008 and Divisional Clinical Director for Women's Health at UCLH for the last 5 years. He is subspecialty accredited in Maternal- Fetal Medicine and works mainly in the area of Fetal medicine with special interests in fetal therapy and neurodevelopment. His main grant funding relates to developing novel methods of fetal therapy including gene therapy for fetal growth restriction. He has published over 100 peer-reviewed papers. In 2013 he was appointed as co clinical Director for the NHS England London Maternity Strategic Clinical Network, since when he has worked to improve perinatal outcomes, reduce maternal mortality rates in London, as well as to improve women's experience of maternity services. In 2019 he was part of a team that won a BMJ Clinical Leadership award for setting up a service to treat fetal spina bifida in utero.
National specialty adviser for personalised maternity care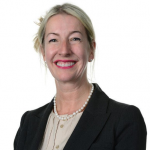 Dr Alison Wright is NSA Personalised Maternity Care for NHS England with a particular remit for personalised care. Alongside Matthew Jolly (NCD) and the other NSA's in Obstetrics and  Gynaecology (Janice Rymer, Misha Moore and Donald Peebles), she advises and contributes to national guidance on all aspects of women's health.
Alison is a Consultant Obstetrician and Gynaecologist at the Royal Free Teaching Hospital in London and her clinical interests include urogynaecology, high risk obstetrics, intra-partum care, infectious diseases in pregnancy, and childbirth related trauma. She is the immediate past Vice-President of the RCOG, and as such, led a programme of work 'Supporting our doctors'. This service provides practical support to doctors who are experiencing stress, burnout, or other difficulties in the workplace. Alison now sits on the council of the GMC and works with the GMC on initiatives including 'supporting a profession under pressure'. Alison has a long track record of working with service users and leads workstream 3 of the maternity transformation programme (personalization). She also inputs to the personalised care institute's programme of training in personalized care. Her particular focus currently is on the 'I decide' decision making tool, which has arisen form a need to improve information giving, communication and safety in intrapartum care, following the case of Nadine Montgomery. Alison also advises on global women's health, via FIGO and WHO.
She is committed to improving services for women by collaboration, supporting provision of evidence-based care, high quality training, and involving women themselves in their care.
National specialty adviser for obstetrics (public health)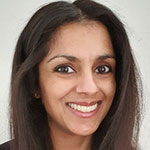 Dr Misha Moore is a consultant obstetrician at the Royal London Hospital, Barts Health, where she is lead obstetrician for perinatal mental health and public health. She is dual trained and a fully qualified public health specialist. She has worked in a variety of settings across the NHS and wider public sector, as well as the third sector. Misha is passionate about health promotion, preventative care and reducing inequalities in maternity services and women's health. She has a particular interest in fostering integration across the health system.
---
National clinical director for older people and integrated person-centred care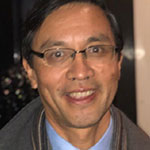 Dr Adrian Hayter has been a GP in the Windsor area for nearly 20 years and a Clinical Commissioning Chair for Windsor Ascot and Maidenhead CCG since it's authorisation without condition in April 2013. He has previously supported the Primary Care Commissioning agenda in roles relating to Older age care and represented health on local Older age partnership boards in both PCGs and PCTs as well as supporting local Falls initiatives in East Berkshire. He has supported the development of "A new vision of care" locally and leads work on frailty within the Frimley integrated care system. He is currently a board member of NHSCC which supports clinical commissioning at national level He continues to provide GP services for patients of his practice and has in the past contributed to the development of a local out of hours GP service as a Medical Director. His overall passion is to effect change by working as a Collaborative Leader building communities with a healthier future.
National specialty adviser for older people and integrated person-centred care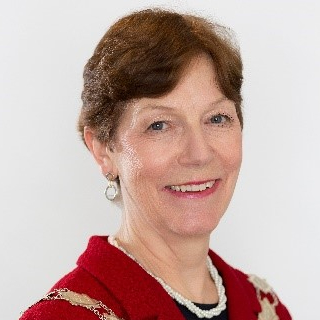 Dr Eileen Burns has been a geriatrician in Leeds for twenty-two years, was clinical director for a large teaching hospital department in the first decade of the noughties and is currently clinical lead for integration in Leeds. She is well known amongst those BGS members who have been active on the Society's various committees, having served on several of these over the years. She currently sits on the Policy and Communications Committee and she has contributed to numerous consultations on behalf of the Society. She has also served as Chairman of the Community Geriatrics Special Interest Group for many years, presiding over one very successful stand alone community geriatrics event and several parallel sessions on the subject at our scientific meetings.
As a geriatrician dedicated to taking the specialty into the community, Eileen cites effective comprehensive geriatric assessment and close collaboration with community colleagues as central to ensuring high quality care for older people and obviation of unnecessary admission to hospital. She believes that this teamwork, and the rewards that it brings, needs to be promoted among potential specialist trainees
---
National specialty adviser for pathology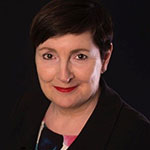 Professor Joanne Martin is a practising histopathologist at the Royal London Hospital.  Her clinical specialist expertise is in the pathology of gastrointestinal motility disorders and in renal pathology. She is Professor of Pathology at Queen Mary University London, with research interests in new diagnostics and drug delivery. She chairs the Research Advisory Board of the Motor Neuron Disease Association. She led education and research across Barts Health NHS Trust, and has created app based training tools for staff, students, patients and carers.
Jo has wide experience of healthcare management and leadership in a range of positions, including the Board of Barts Health NHS Trust. She has worked across programmes and projects in all the pathology disciplines including genetics, transfusion, digital pathology, data, networks and with many professional bodies and patient groups. National Clinical Director of Pathology for NHS England April 2013-16, Jo became President of the
---
National specialty advisor for perinatal mental health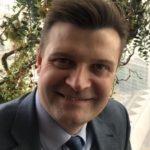 Dr Giles Berrisford is the clinical lead for perinatal mental health services across Birmingham, Solihull and the Black Country and is committed to the development of perinatal mental health services locally and nationally. He has been the consultant psychiatrist on the Birmingham Mother and Baby Unit since 2009.
He is the Chair of the National Clinical Reference Group for Perinatal Mental Health and has been since 2016 and was the former Associate National Clinical Director for Perinatal Mental Health prior to commencing this role as National Specialty Advisor to NHS England.
He has been the Chair of the national charity Action on Postpartum Psychosis since 2014 – the only national charity dedicated to supporting women and families affected by the most severe form of perinatal mental illness – postpartum psychosis. He is keen to ensure that experts with lived experience are involved and central to service developments at all levels.
---
National clinical director for critical and peri-operative care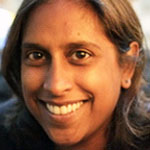 Professor Ramani Moonesinghe is Professor of peri-operative medicine at University College London. She trained in medicine, anaesthesia and critical care in London and works clinically at University College Hospital. She is Director of the national Health Services Research Centre at the Royal College of Anaesthetists and head of her research department at UCL; her research focuses on health services research, improvement based research and clinical trials in perioperative and critical care in the UK and overseas.

---
National specialty adviser for physiological measurements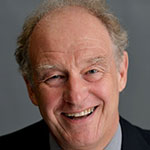 Martin Allen is a Respiratory Physician at University Hospital of North Staffordshire. He has interests in a variety of respiratory diseases including COPD, ventilatory support/weaning and sleep medicine originating from my research into sleep and physiological changes. He has fulfilled a variety of management and transformational roles within the hospital, including CD and Medicine Divisional Head. Holding a variety of national roles he sits on the British Thoracic Society Board, Chairs the respiratory EWG on coding, sits on the Respiratory CRG, contributes to the Respiratory Long Term Plan and is the GIRFT National Clinical Lead for Respiratory Medicine.
---
National clinical director for prescribing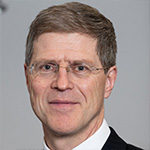 Professor Avery OBE is a GP in Nottingham and Professor of Primary Health Care at the University of Nottingham. He is also a National Institute for Health Research (NIHR) Senior Investigator and member of the NIHR Greater Manchester Patient Safety Translational Research Centre. He was awarded an OBE in the 2022 New Year's Honours list.
He is passionate about ensuring the safe, effective and appropriate use of medicines and has worked in partnership with the pharmacy professions, other healthcare professionals and patients over 30 years to drive forward research and policy development in prescribing and patient safety.
He has led a number of major studies investigating the frequency, nature and causes of prescribing safety problems in the NHS. He has also developed effective methods for tackling hazardous prescribing, most notably the pharmacist-led, IT-based intervention called PINCER, which has now been rolled out nationally to general practices in England.
Tony's work recognises the vital role that medicines have in treating illness and helping people live with long-term conditions, while acknowledging that prescribing of a medicine is not always the best solution. He is committed to ensuring health care professionals and patients have the information and support they need for shared decision making about whether a prescription is needed and, if so, how to balance the effectiveness and safety of medicines alongside the costs to the patient, the NHS and the environment.
---
National specialty adviser for public health screening
Dominic Horne is a GP in Herefordshire and Honorary Senior Lecturer at the University of Worcester. He has recently completed a Masters in Public Health at the University of Warwick. Dominic is a member of the RCGP Midland Faculty Board and the West Midlands Clinical Senate, a Trustee at the Self Care Forum, a charity based in London, and works with NICE and the Clinical Research Network. He is committed to patient safety, public involvement and reducing health inequalities.
---
National clinical director for respiratory disease
Dr Andrew Menzies-Gow is a consultant respiratory physician, director of the Lung Division and Deputy Medical Director at the Royal Brompton Hospital. He is a Professor of Practice (Respiratory Medicine) at Imperial College where his research interests include novel treatments for asthma. He has chaired the NICE Guideline Development Group for Asthma: Diagnosis and Monitoring and has been a member of the Specialised Respiratory Clinical Reference Group for NHS England.
---
National specialty advisor for secure mental health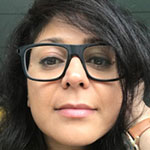 Dr Mayura Deshpande is a consultant forensic psychiatrist and associate Medical Director at Southern Health Foundation Trust. She has also been clinical lead of the national network of adolescent medium secure units on behalf of NHS England for the past four years.
---
National clinical director for stroke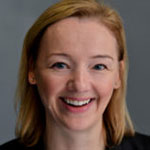 Dr Deborah Lowe is a stroke physician at Wirral University Teaching Hospital and Clinical lead for stroke for the Northwest Coast Strategic Clinical Network. She is also the national clinical lead for stroke medicine for the Getting It Right First Time programme, and through this role has already visited more than half of hospital stroke services in England.
National specialty adviser for stroke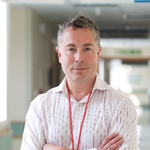 David Hargroves is a consultant stroke physician in East Kent, graduating from University College London, with a Masters from Kings following a stroke research thesis during his general medicine, geriatric and stroke fellowship training.
He is clinical lead for the Getting it Right First Time (GIRFT) stroke programme for NHS England and Improvement and has met over 200 acute and rehabilitation stroke teams in 2019 and has co-written the GIRFT national stroke report which is due for publication 2021.
David co-produced the National Stroke Service Model (NSSM) and the National Optimal Stroke Imaging Pathway (NOSIP), which incorporates the use of Artificial Intelligence software as a decision support aid, which were both published May 2021. He has published pragmatic guidance with colleagues from the Oxford Academic Health Science Network on adaption of stroke services during the COVID 19 pandemic, including resources to assist systems to improve the detection of modifiable vascular conditions.
He is the holder of the Life after Stroke Award for Professional Excellence from the Stroke Association.
---
National specialty adviser for tobacco addiction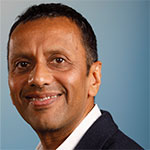 Professor Sanjay Agrawal has been a Consultant in Respiratory and Intensive Care Medicine for over 20 years. He has Chaired the British Thoracic Society (BTS) tobacco specialist advisory group and co- led the 2016 BTS national hospital tobacco audit. In 2018 he co-edited the Royal College of Physicians (RCP) report 'Hiding in plain sight: treating tobacco dependency in the NHS and Chairs the RCP Tobacco advisory group. Dr Agrawal is a member of the Public Health England Implementation Board for The Tobacco Control Plan for England and has served on the NICE Public Health Advisory Committee producing recommendations for the prevention and treatment of tobacco dependency.
---
National specialty adviser for trauma
Robert Bentley is a fulltime Craniofacial and Oral and Maxillofacial Surgeon with a special interest in cranial reconstruction, and skull base surgery. Having completing his CCT in Oral and Maxillofacial Surgery (OMFS) in 1999 he went on to gain fellowships in paediatric and adult Craniofacial surgery at the University of Birmingham, Leipzig, Heidelberg and Basel.
Robert has published widely and taught internationally on craniofacial trauma and was training programme director for OMFS for London from 2008-18, and was President of the British Association of Oral and Maxillofacial Surgeons in 2020.
---
National clinical director for urgent and emergency care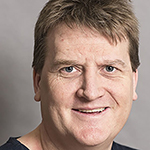 Professor Julian Redhead was first appointed as a consultant in Emergency Medicine at Ealing hospital in 2000. He joined Imperial College Healthcare NHS Trust full time in 2004 and became chief of service for emergency medicine in 2008.
Since then he has held various roles within Imperial, including clinical programme group director for medicine, divisional director for investigative and supporting sciences, associate medical director for professional development and interim chief executive. Since 2016 he has been medical director for Imperial Healthcare and since 2018 has combined this role with medical director of the North West London Integrated Care Partnership.  He was awarded Professor (of Practice) Emergency Medicine and Sports Science by Imperial College in 2017.
He is currently secretary and trustee for the British Association of Immediate Care (London), a Care Quality Commission inspector and trustee for the Royal Society for the prevention of accidents (ROSPA). Previously he was Chair of the London Board and council member for the Royal College Emergency Medicine, a major incident response doctor for London ambulance Service, and a clinical lead for the Improving Partnership in Hospitals programme.
---
National clinical director for violence reduction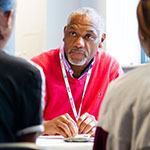 Martin Griffiths is a consultant Trauma and Vascular Surgeon at Barts Health NHS Trust where he developed the nation's first ward-based intervention programme for the victims of interpersonal injury. He is also the Clinical Director for the Violence Reduction Network in NHS London and has led the expansion of the public-health approach to violence reduction in the capital. He has an interest in integrating peer groups in the co-design of community and healthcare-based prevention and education programmes.