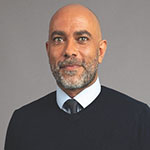 Dr Michael Brady National LGBT Health Advisor
Dr Brady was appointed as the National Advisor for LGBT Health at NHS England in April 2019. In this new role Dr Brady works across NHS England and NHS Improvement, with the Government Equalities Office and a wide range of stakeholders, partner organisations and the LGBT community to address health inequalities for LGBT individuals and improve experience in the NHS. Michael is also an HIV and Sexual Health consultant at Kings College Hospital in London and the Medical Director of the Terrence Higgins Trust.
Get in touch – England.lgbtadvisor@nhs.net
Tackling disproportionately poor outcomes and experiences
The evidence that LGBT+ people have disproportionately worse health outcomes and experiences of healthcare is both compelling and consistent. With almost every measure we look at LGBT+ communities fare worse than others. This is unacceptable, and we need to increase our efforts to address these health inequalities.
The 2017 National LGBT survey, with over 108,000 responses, described a situation where LGBT+ communities face discrimination, felt their specific needs were not being met, had poorer experience and had major concerns about accessing healthcare that should be a right for all.
at least 16% of survey respondents who accessed or tried to access public health services had a negative experience because of their sexual orientation, and at least 38% had a negative experience because of their gender identity.
51% of survey respondents who accessed or tried to access mental health services said they had to wait too long, 27% were worried, anxious or embarrassed about going and 16% said their GP was not supportive.
80% of trans respondents who accessed or tried to access gender identity clinics said it was not easy, with long waiting times the most common barrier.
Following this, the Government Equalities Office brought together a national LGBT+ Action Plan to tackle the issues that had been identified in the survey.
We have also identified a range of stakeholders, partners and resources  support our work to improve access, experience and outcomes for LGBT+ communities.
We also maintain the Sexual Orientation Monitoring Information Standard to provide a consistent mechanism for recording the sexual orientation of all patients/service users aged 16 years across all health services in England.
More about LGBT+ Health
• LGBT+ Action Plan priorities
• Sexual Orientation Monitoring Information Standard
• LGBT+ Stakeholders, partners and useful resources