Posts by Carmel Lloyd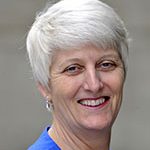 Head of Education and Learning, The Royal College of Midwives.
Carmel's remit is to shape and support the delivery of the RCM strategy and professional activity for education and learning for members of the College. She also takes the lead on advising internal and external stakeholders on regulatory matters and midwifery regulation. She has been working with all four UK countries on the development of their employer-led models of supervision for midwives and co-ordinating the development of the key principles for the education and training of those undertaking the role that will replace the supervisor of midwives.
Carmel joined the RCM in February 2014 from the Nursing and Midwifery Council where she was the Standards Development Manager, in this capacity she led the review of the Midwives Rules and Standards published in 2012. Previously she was the Acting Head of Midwifery at the NMC and prior to that Lecturer, Programme & Curriculum Development Lead, Midwifery & Women's Heath Studies at Kings College, University of London.
She has extensive experience in healthcare policy and regulation, standards development, education and curriculum development, midwifery practice and the supervision of midwives. She is frequently invited to speak at regional and national conferences.