Posts by Danielle Stacey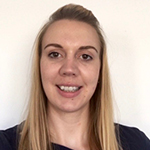 Danielle Stacey is the current Chief Pharmaceutical Officer's Clinical Fellow at NHS England where she has led on the Integrating NHS Pharmacy and Medicines Optimisation into STPs/ICSs project.
Prior to this Danielle worked as a hospital pharmacist in the West Midlands and she is an independent prescriber specialising in infections.
She has recently been appointed Deputy Chief Pharmacist for Medicines Optimisation at Dudley Group NHS Foundation Trust.