Posts by Donna Hall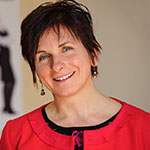 Donna Hall CBE has been chief executive at Wigan, the second largest council in Greater Manchester, for the last six years.
Despite being the third worst-affected UK council by cuts of £100 million, Wigan has been voted by 72 per cent of its staff as the best council to work for in the UK. Donna is also the accountable officer of NHS Wigan Borough Clinical Commissioning Group.
Donna leads on culture, arts and leisure and supports Andy Burnham, the Mayor of Greater Manchester, on public service reform across health, social care and public services.
Donna was awarded a CBE for services to local government in 2009 and has initiated a major programme of reform in partnership with residents, The Wigan Deal. She is a passionate feminist and last year won Transformational Leader at the Northern Power Women Awards.