Posts by Dr Kate Granger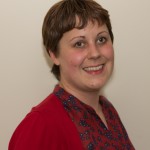 Kate Granger, 34, was a Consultant in Medicine for Older People at Pinderfields Hospital in Wakefield.
Launched in 2014 and presented annually at the Health and Innovation Expo, the Kate Granger Compassionate Care Awards are a lasting legacy to her inspirational #hellomynameis campaign.
Kate was passionate about quality improvement and she used her experiences and observations as a patient to raise awareness and drive up the standard of care delivered by the NHS.
The #hellomynameis campaign, launched in 2013 by Kate and her husband Chris Pointon, came as a result of staff failing to introduce themselves when they were caring for her.
Kate jokingly said she thought the campaign would "amount to one or two tweets and then fizzle out". Instead it became a national campaign, winning the support of over 130 organisations, including NHS Trusts across England, Scotland and Wales, before becoming a global phenomenon – with #hellomynameis receiving more than 1.5billion Twitter impressions.
Kate, who wrote books as well as posting tweets and blogs regularly about her experiences of illness, also raised £200,000 with her husband which was donated to the Yorkshire Cancer Centre.