Posts by Dr Linda Aiken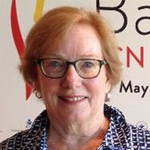 Linda H. Aiken, PhD, RN is the Claire Fagin Professor of Nursing, Professor of Sociology, Director of Center for Health Outcomes and Policy Research, and Senior Fellow of the Leonard Davis Institute of Health Economics, University of Pennsylvania.
Dr Aiken conducts research on the use of performance measures to demonstrate relationships between health care workforce and patient outcomes in over 30 countries.
She is the author of more than 300 scientific papers, and is the recipient of the Lienhard Award of the National Academy of Medicine and the Individual Codman Award from the Joint Commission.
Dr Aiken is a member of the National Academy of Medicine, the American Academy of Arts and Sciences, is a fellow and past President of the American Academy of Nursing, and an Honorary Fellow of the Royal College of Nursing.