Posts by Dr Nina Pearson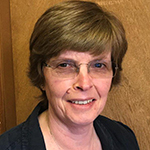 Dr Nina Pearson has been a GP for 31 years and is currently a part-time partner with Lea Vale Medical Group, a practice of 24,000 patients over three sites in Luton.
Nina has held a number of clinical leadership roles throughout her career and has been Chair of Luton Clinical Commissioning Group since April 2013. During this time she has led Luton CCG to a position of maturity with a health and social care economy which is meeting the NHS constitutional standards but still facing a significant financial sustainability challenge.
Since June 2017 she has been the GP Lead for the Bedfordshire, Luton and Milton Keynes Shadow Integrated Care System, developing primary care as the cornerstone of population health using the primary care home model.