Posts by Emma Easton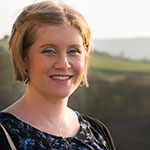 Emma Easton is NHS England's Head of Voluntary Partnerships. She leads on developing more inclusive partnerships with the Voluntary, Community and Social Enterprise (VCSE) sector, including through a close working relationship with the Department of Health and Social Care and Public Health England to support the VCSE Health and Wellbeing Programme.
Emma's team also develop and lead the approach to increasing high impact volunteering opportunities in health and care.
Prior to joining NHS England in 2014, Emma worked for Regional Voices, a network of regional VCSE organisations, supporting the VCSE sector to be more involved in health and care policy development, for example in supporting the sector's response to the Marmot review, the transition from LINks to Local Healthwatch, and involvement in the Health and Social Care Act, 2012.