Posts by Emma Latimer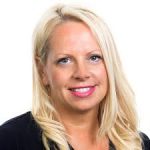 Emma Latimer is the Chief Officer for NHS Hull CCG.
She has worked in the NHS for 25 years in a range of settings which include the ambulance service, hospitals and health authority, but predominantly as a commissioner.
Emma has led NHS Hull CCG for three years and is passionate about improving local health outcomes by working with patients and other partners to create a healthier Hull.
She is Programme Sponsor for the Hull 2020 programme – a partnership of nine organisations committed to transforming the way public services work to enable the people of Hull to improve their own health and wellbeing and to achieve their aspirations for the future.