Posts by Fiona Marley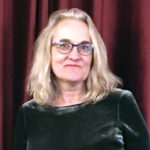 Fiona Marley heads up the Highly Specialised Commissioning Team in NHS England and has worked for the NHS since 1991 in a number of roles, including in primary care and health improvement.
Fiona's team commissions over 80 highly specialised services, which are typically delivered in small numbers of expert centres. The portfolio includes a number of transplant services, services for patients with rare cancers and services for patients who have rare diseases. Commissioning services in this way ensures that patients have: excellent clinical outcomes; equitable access to services regardless of where they live; and access to clinical trials. In 2021, Fiona commissioned the service to deliver onasemnogene abeparvovec for Spinal Muscular Atrophy.