Posts by Frances Blunden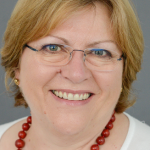 Frances Blunden has been an elected patient governor at the Royal Free London NHS Foundation Trust since October 2014.
She also chairs the NHS Providers Governor Policy Board.
Frances has had a career as a highly experienced policy analyst and adviser, with particular expertise in health and regulatory issues. She has established a reputation as an authoritative and effective advocate for consumers with a long-standing commitment to improving the quality and safety of healthcare, strengthening complaint-handling and achieving effective patient and public engagement.