Posts by Harry Evans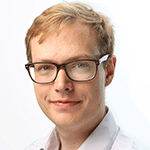 Harry Evans is a senior programme manager in the Primary Care and System Transformation team in NHS England and Improvement.
He works with local systems to develop their population health management capabilities, primarily through the population health management development programme.
Before coming to NHS England and Improvement, Harry worked at the King's Fund and Ipsos MORI, leading research projects on digital, data and technology.