Posts by Jacqui Rock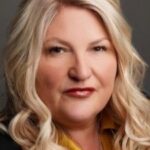 Jacqui Rock, Chief Commercial Officer, NHS England.
Jacqui was previously Chief Commercial Officer, Head of Corporate Services and Transition Director at the UK Health Security Agency. As a member of the NHS Test and Trace Executive Team, she was a driving force behind dynamic and rapid innovation and technology development in the supply chain. Jacqui was formerly director for the Defence Infrastructure Organisation at the Ministry of Defence and was a member of the Cabinet Office Commercial Function. She joined the UK government after 30 years in the financial services industry where she held multiple executive positions in companies including Credit Suisse, JP Morgan, Barclays and Bank of America Merrill Lynch.