Posts by Karen Kirkham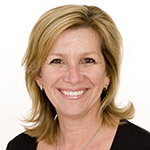 Karen Kirkham has been a GP for over 25 years and is now senior partner in a large practice, combining this with a senior leadership role in Dorset.
She also has a national role as Senior Medical Advisor to the Primary Care Provider Transformation team.
Karen is currently focusing on the redesign, transformation and delivery of the integrated community services and primary care component of Dorset's STP.
During 2018/19 she was a national clinical advisor for primary care with the NHSE System Transformation team.