Posts by Kate Fayers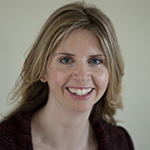 Dr Kate Fayers is a consultant diabetologist who leads Southern Health NHS Foundation Trust's West Hampshire community diabetes service.
Kate is involved in the Better Local Care (Hampshire) vanguard, working with partners to ensure appropriate access to specialist diabetes care and to promote patient self-management.
Follow Kate on Twitter: @drkatefayers.