Posts by Peter Tinson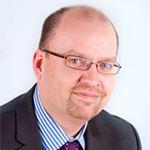 Chief Operating Officer NHS Fylde and Wyre Clinical Commissioning Group.
Peter has extensive commissioning experience across Lancashire and Merseyside and, prior to his appointment at the clinical commissioning group (CCG), was a CCG deputy chief officer. He has undertaken a wide range of senior commissioning roles across primary, community, secondary and tertiary services, including the successful negotiation of large and complex contracts, and the development of new primary and community service models and associated capital builds.