Posts by Lauren Harkins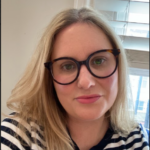 As Assistant Director of Programmes in the Transformation Directorate, Lauren works to ensure that digital health technologies deployed in the NHS are safe for patients to use. The DTAC Programme supports the NHS and innovators by setting the baseline standards that technologies need to meet.
She supports projects under the Partnerships Award to maximise value.
Lauren has a commercial, governance and procurement background and is passionate about getting technologies to patients and the system.