Posts by Lesley Bainbridge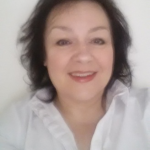 Lesley Bainbridge is Lead Nurse at Newcastle Gateshead Clinical Commissioning Group.
Lesley trained as a nurse and midwife in Gateshead in an apprentice style training that she loved. She says she laughed through all the student years while making lifelong friends and importantly being privileged to work alongside, and learn from, nurses and midwives she still regards to be among the best in the business. Since then she has complimented her training with graduations from Northumbria University.
Professionally there are two things that get Lesley out of bed every morning and they are nursing in its fullest sense and the care of older people. She is very much looking forward therefore to progressing all of the clinical components of the Care Home Vanguard programme so as to make a positive contribution towards improving not only the lives of older people and their families; but the working lives of the staff providing the services also.