Posts by Matt Tagney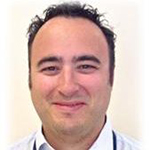 Matt Tagney is NHS England's Programme Director for the Maternity Transformation Programme.
In this role Matt is responsible for bringing together delivery partners and stakeholders at national, regional and local level to build and deliver a programme of work that will see the NHS implement The National Maternity Review: Better Births by 2020/21 making maternity services in England kinder, safer and more personal.
Matt has led the development and implementation of major health policies at a national and local level in England and internationally.
He is also a trustee of the Rangoon General Hospital Reinvigoration Charitable Trust which is supporting the renewal and development of hospitals in Rangoon and Rakhine, Myanmar.