Posts by Michael Wood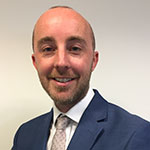 Michael Wood has supported NHS organisations to understand the local economic landscape since November 2015, first as Local Growth Advisor and now Head of Health Economic Partnerships.
For part of this period, he combined this role at the NHS Confederation with the post of Deputy Local Growth Consultant for the Higher Education Funding Council for England (HEFCE). Prior to this he was a senior European policy manager at the NHS European Office for more than seven years. He has also worked at the Parliamentary and Health Service Ombudsman and for a Member of the European Parliament in Brussels.