Posts by Michelle Hope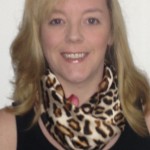 Michelle Hope trained as a nurse at the University of Chester in 2000. Her nursing career has been focused within the specialties of haematology and oncology and she has most recently worked as a ward sister at University College London Hospital.
The ward sister role is one in which the competing priorities of leader and manager exist. Michelle is now focusing on the leadership element of an exciting new chapter in her career through her Darzi fellowship as Quality Improvement Nurse. The role spans across UCLPartners addressing pressure ulcer prevention, and her vision is to develop a brand, 'Help Nurses Care', building upon elements of practice which have demonstrated success and removing those which have not.