Posts by Miriam Coffie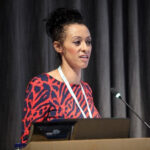 Miriam began her career working for the NHS as a Midwife providing antenatal, labour and postnatal care in both hospital and community settings. She progressed to further specialist community qualification as a Registered Health Visitor, providing support and advice on child and family health and child development.
In her role as a Health Visitor she worked across Luton, Bedfordshire and Hertfordshire for many years working with GPs, social workers, children's centres and a host of other professionals to promote the wellbeing of children under the age of five years and their families. In 2011, Miriam took a role with the local primary care trust to support commissioning of health services in Bedfordshire, primarily working with GPs to ensure services provided were of high quality and demonstrated value for money. Miriam was responsible for the commissioning and reviewing of several healthcare services in Bedfordshire including services from local GPs for people with long term conditions.
In 2017, Miriam moved into a quality assurance role with NHS England as the Head of Quality for the Central Midlands area, leading on a variety of work streams including maternity transformation, enhanced health in care homes and the GP Nursing 10 Point Plan. Miriam is substantively the Head of Nursing for Professional Standards for NHS England (Midlands) and is responsible for a large portfolio including oversight of patient experience and patient engagement activities, the Chief Nursing Officer's priorities associated with workforce, complaints for services commissioned by NHS England, leadership and support for carers, equalities and health inequalities, and General Practice nursing across the region.
In October 2021, Miriam commenced a secondment to Assistant Director of Nursing and Quality for the locality team and retains several nursing corporate projects such as nursing and midwifery equalities and leadership development.
Here you can read a recent article written by Miriam for Black History Month.