Posts by Niall Dickson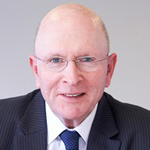 The former head of the General Medical Council, Niall Dickson, was appointed Chief Executive of the NHS Confederation in February 2017.
During his time at the GMC from 2010 to 2016, Niall delivered a raft of reforms. These included an expansion of its responsibilities for medical education and training; the introduction of revalidation in 2012; the introduction of language checks for doctors from Europe in 2014, and the establishment of the Medical Practitioners Tribunal Service to provide a clear separation between the GMC's investigation of complaints and the adjudication of hearings.
He worked as Chief Executive of the King's Fund from 2004 to 2009 before being appointed as Chief Executive and Registrar of the General Medical Council in January 2010. Niall also led the International Association of Medical Regulatory Authorities (IAMRA) until 2016.
He was the editor of the Nursing Times from 1983 to 1988 before joining the BBC as health correspondent and progressing to the position of social affairs editor for BBC News from 1995 to 2003, broadcasting mainly on the BBC1 Ten O'clock News and Radio 4's Today programme. Niall was awarded a CBE in the Queen's Birthday Honours List in 2017.